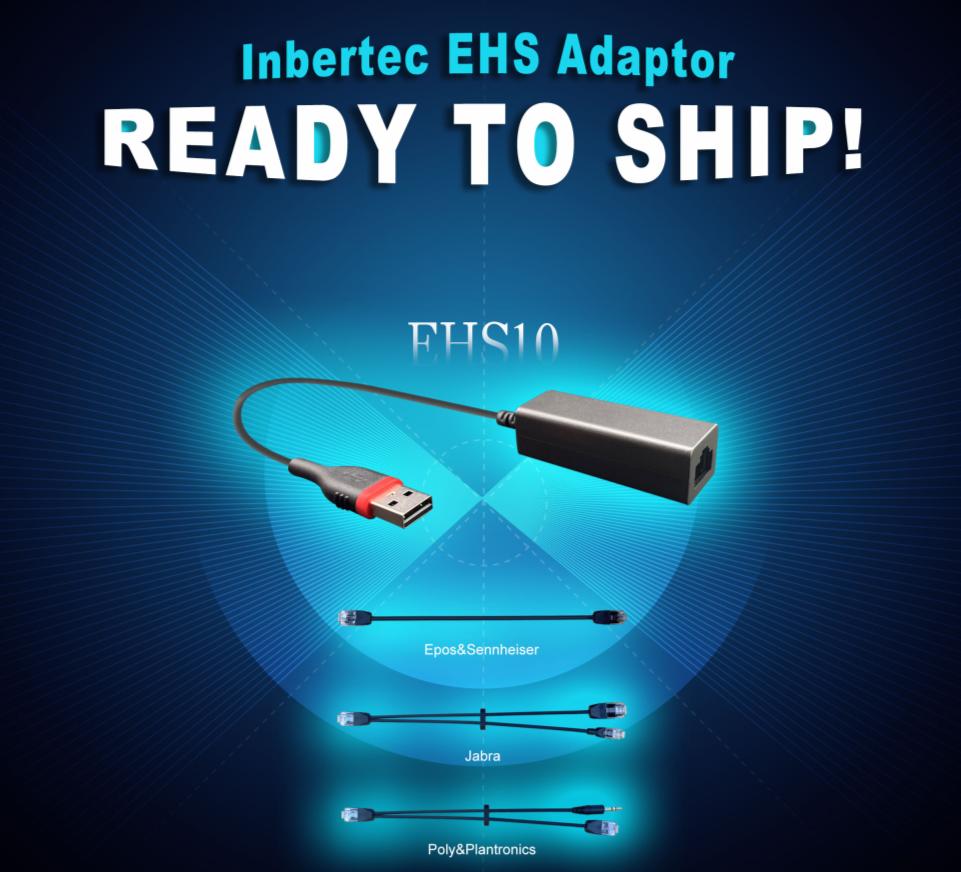 Xiamen, China ( May 25th, 2022) Inbertec, a global professional headset provider for call center and business use, today announced that it has launched the new EHS Wirless Headset Adaptor Electronic Hook Switch EHS10. 
EHS (Electronic Hook Switch) is a very useful tool for those who use wireless headset and wanted to connect to an IP Phone.  Today, the majority of the IP phones in the market don't have a wireless connectivity, while in business communication world, wireless headset has a high demand because of its productivity.  The pain point for the users is the wireless headset couldn't be connected to the IP phone because of the lacking of the wireless connectivity. 
Now with the new launched EHS10 wireless headset adaptor, using the wireless headset with IP phone becomes easier ever! The Inbertec EHS10 can support all the IP phones with a USB port for headset. Users can simply use the devices by plug and play feature of the EHS10.  The package comes with the compatible cords for Poly(Plantronics), GN Jabra, EPOS (Sennheiser) wireless headset.  Users will have the option to choose their preferred compatible cord. 
There are few companies make EHS in the market and cost is very high.  Inbertec is aiming to lower the cost of the EHS and allow more users to enjoy wireless headset. The EHS10 will be G.A. on June 1st, 2022. Pre-orders are acceptable. 
" We are very proud to offer this wireless headset adaptor with such low cost," said Austin Liang, the Global Sales & Marketing Director of Inbertec, " Our strategy is to offer the most competitive business products for professional users with low cost, so everyone can enjoy the ease of use of our product.  From the design of the adaptor to the G.A., make the communication easier is always the guideline for us and we commit to continue produce products that make our clients life easier!" 
Highlights are as below: control call through wireless headset, plug&play, compatible with major wireless headset, work with all USB headset port.

Contact sales@inbertec.com for applying the free demo or more information.
---
Post time: May-25-2022