What does a business headset do? Communication. Yes, it is the main function of a business headset. While nowadays, business is not only about efficiency, business, tool. It is also about healthy.
As an employer you want your team to be fit and healthy as much as possible, the healthier they are the better they can deliver in their role. In the workplace, there are a range of factors that can impact the well-being of staff. Headsets, play a key role in keeping people healthy at work.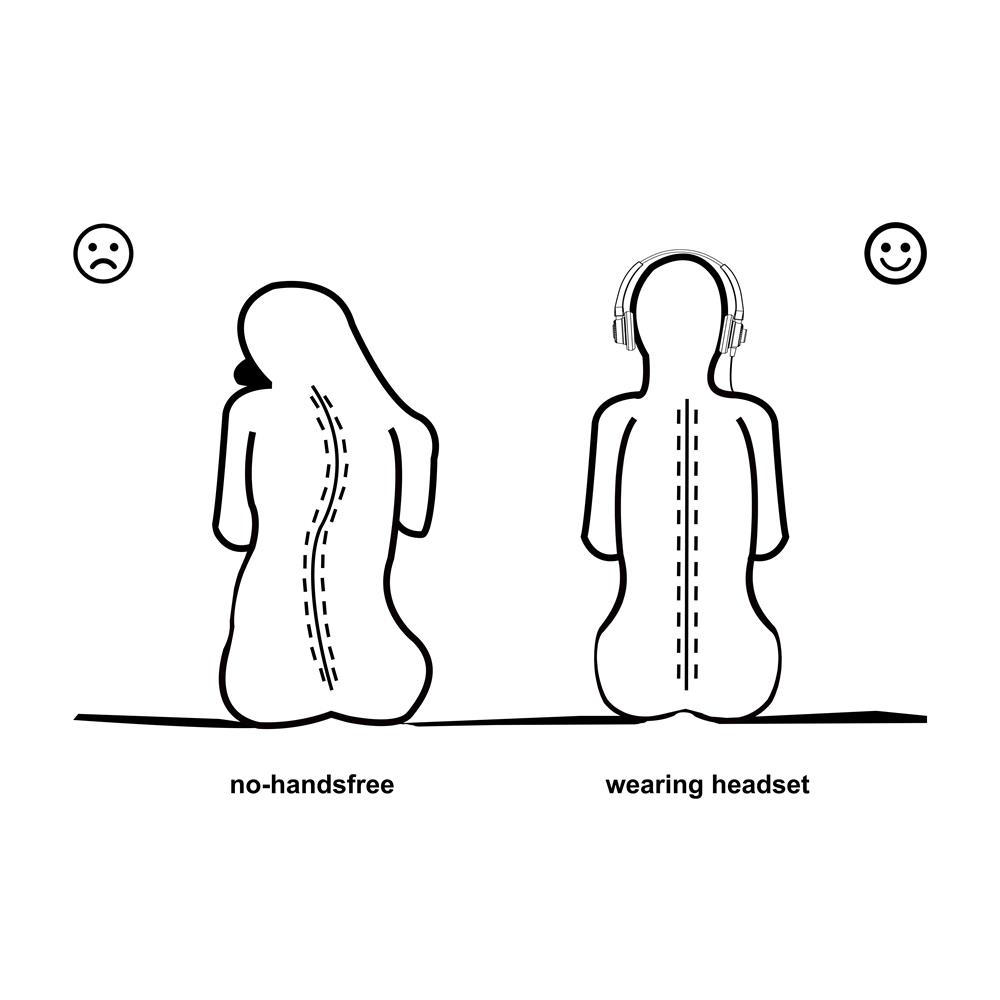 Compared with phone handset, headset is more friendly with spine for sure. With Inbertec headset cord of 1.2~2 meters long , you can either sit straight to take notes during a call, or walk around for a clearer mind with new lead, which gives the user great convenience.
For hearing, to make sure the sound below 118dB to protect your hearing, Inbertec have hearing protection technology applied to the systems.  Any harmful sound to human which is above 118dB will be removed. And for microphone, we use noise canceling technology to bring a clearer conversation for both you and your clients, which also removes the harmful and annoying noises.

For wearing, Inbertec headset takes your comfort into full consideration. Silica gel made headband and well-designed T-pad with handle are easy and comfortable to wear. Seamless big ear pad and protein cover immensely contribute to ear comfort. Flexible nylon mic boom of 320°rotation angle make it easy to position. Weight less than 60g of UB200 and less than 100g of UB800 makes all-day use comfort not a problem anymore.

A right headset will help the workforce feel relaxed and happier in the workplace and able to concentrate, something which is even more essential as more businesses move to hot desking and hybrid working.
---
Post time: Jun-21-2022