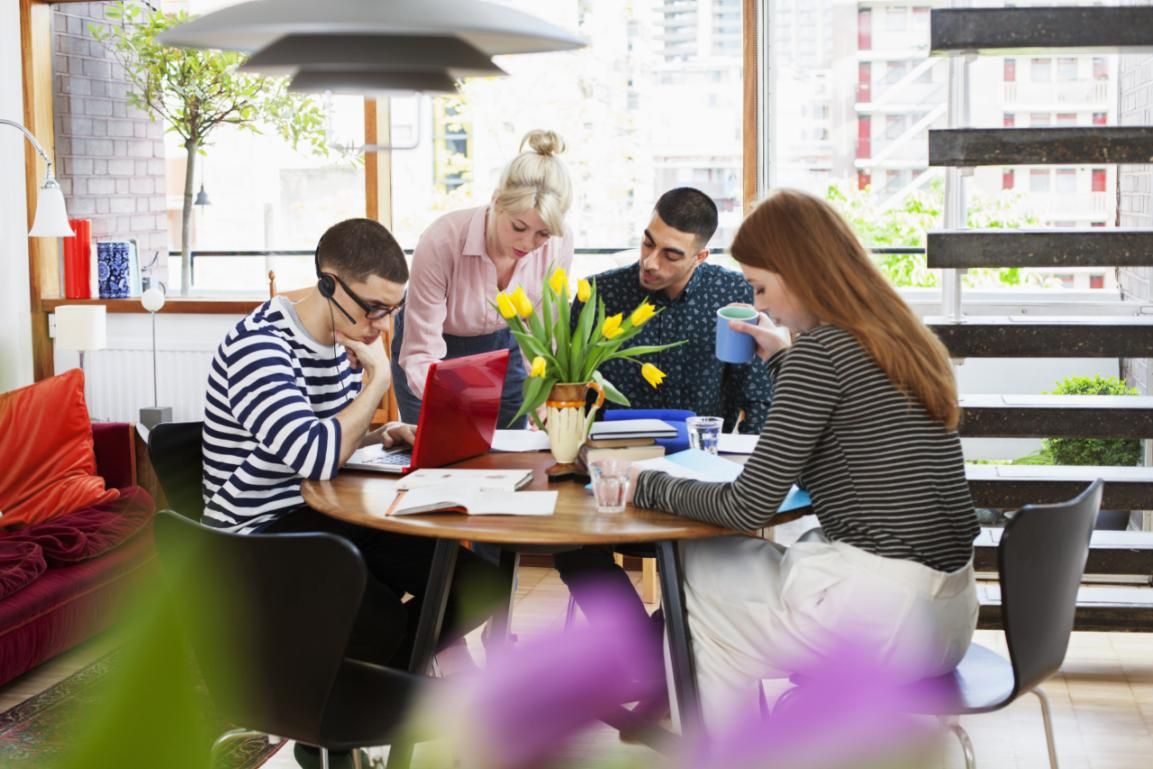 Meetings are dysfunctional without clear sounds
Joining your audio meeting in advance really matters, but choosing the right headset is crucial as well. Audio headsets and headphones differ in every size, type, and price. The first question will always be which headset should I use?
In fact, there are multiple options. Over-ear, which noticeably provides noise-cancellation performance. On-ear, which could be regarded as the common choice. Headsets with a boom are standard choices for contact center employees.
There are also products that lift the burden off the user's head, like On-the-neck headsets. Mono headsets with a mic provide for instant change between chatting over the phone and talking to a person. In-ear, AKA earbuds, are the tiniest and easiest to carry. These choices come wired or wireless, while some offer charging or docking stations.
After you decide the wearing style for you. It's now time to think about capability.
Noise-canceling headsets
Noise-canceling includes two different sound sources for keeping annoying noise from disturbing your ears. Passive noise-canceling relies on the shape of the ear cups or earbuds with over-ear headsets covering or isolating the ear while in-ear headsets are meant to slightly stuff in your ear to remove external sounds.
Active noise-canceling applies microphones to receive surrounding noise and send out the exact opposite signal to obviously 'cut out' both sets of sounds when the sound waves overlap. Noise-canceling headsets greatly reduce the transmission of background noise during a call. And when you're not doing business meeting, you can use them to listen to music.
Wired headsets and wireless headsets
Wired headsets connect to your computer with a cable and allow you to start talking immediately. Connectivity is plug-and-play convenient plus wired headsets never worry about being out of battery. Wireless headsets, however, connect to your device using a digital signal such as WiFi or Bluetooth.
They offer diverse ranges, letting users being movable away from their desks while on a call to collect faxes and documents. Most products could connect to multiple devices at the same time, making it quick to change between making calls on a mobile phone and computer.
Call control (inline controls)
Call control is the function to pick up and end calls remotely using the controlling buttons on the headset. This capability can be compatible both with physical desk phones and with soft phone applications. On wired headsets, there's often a control on the cable and commonly offers volume up/ down and mute functions as well.
Microphone noise reduction
A noise-canceling microphone is a microphone that is made to filter background noise, using two or more microphones to receive sound from different directions. The main microphone is applied towards your mouth, while other microphones pick up background noise from all directions. The AI notices your voice and automatically cancel the background noise.
---
Post time: Oct-31-2022